Reward System
The two primary functions for TRT are to book paid or free events listed on Tuurnt and to send TRT to friends and other Tuurnt users. These two functions create a closed economy for the Tuurnt ecosystem and will ensure stability. In addition to the primary functions, TRT will be awarded to Tuurnt users based on our level system. The Tuurnt level system consists of two sub-categories, one for events hosts and the other for partygoers.
The event hosts/Partygoers subcategories are divided based on the number of feedbacks(ratings & reviews) that the host received and the number of events that the Partygoers attended.
The award system is as followed:
Event Host
The event hosts will be rewarded with bonus token TRT, each time they reach one of the four "Tuurnt Levels" milestones listed on the following graph. Each milestone is decided by a specific number of positive feedbacks(ratings & reviews) the host receives after an event is done. To be eligible for the award, the host must keep a general rating of 3 stars and above.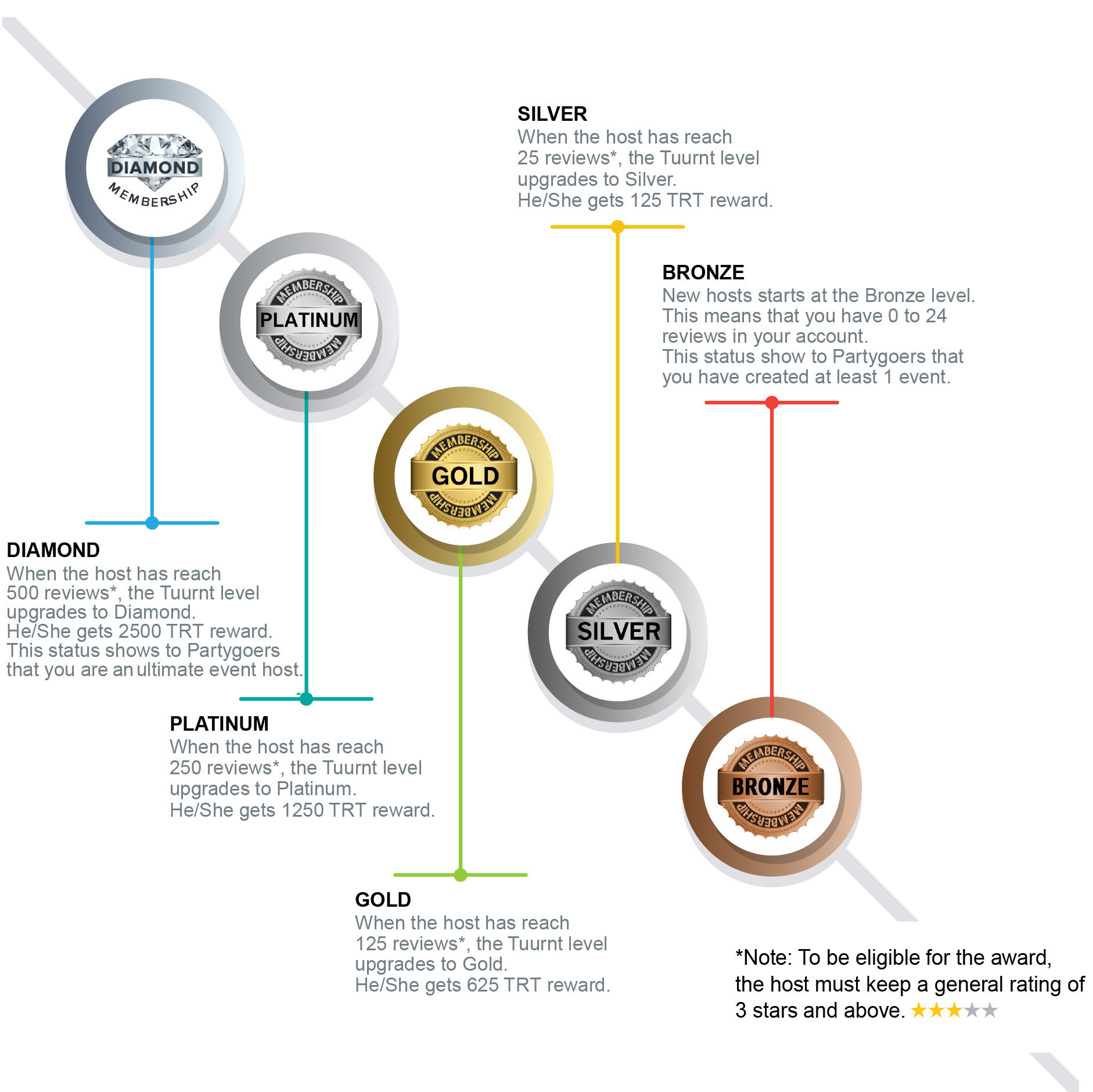 Partygoers
The Partygoers will be awarded TRT each time they attend an event. They have a "Tuurnt Level" milestones listed in the following diagram. Their milestones are reached based on the number of events they've attended. Basically, the more you attend events the more you get rewarded with TRT.